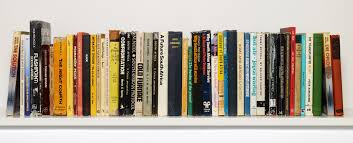 There will be a reduced price bookstall at the conference run by 'Bookmark', a company that specialises in titles for psychotherapists, counsellors, psychologists and arts, music and drama therapists.
Their website for professionals offers new and best-selling titles at reduced prices and can be found here: PsychologicalTherapyBooks.co.uk    They also supply books with an invoice to NHS Trusts and other organisations that provide 'talking' therapy services.
Educational organisations can also ask them to offer their students recommended textbooks at specially reduced prices via their student website here: BooksYouNeed.co.uk
The bookstall will be at the Conference all Friday and Saturday morning for your perusal.