Saturday Morning Workshops
Echoes of the Holocaust: From Kristallnacht to Therapy Room
Andy Williams
The presenter's mother entered the UK as a young, Jewish refugee in 1939 aged 11 years old.  Unable to speak a word of English, she was placed in Thirsk, in a school for the educationally sub-normal.  Through a maze of events and good fortune, the young girl eventually accessed The Grey Coat Hospital School in London and moved on to become a hospital and community doctor.
This workshop will explore how the echoes of Kristallnacht have entered his life and more importantly the therapeutic space.  He will draw on writings from the survivors of the Holocaust, from the camps and integrate these into some key themes.  This workshop will look at the dangers of objectivity, and how compassion, hope and forgiveness are required to return our, and our client's subjectivity and humanity.
Andy Williams lives in Leeds where he is the co-director of the TA Training Organisation. His professional interests include research into the effectiveness of clinical supervision and issues around diversity, gender, sexuality, culture and power. He was a keynote speaker at the UKATA conference 2018 where he was a UKATA medal winner. When not working he will be found on the hills and traversing the landscape of Yorkshire.
Psychotherapy with the Difficult Client: Using the Philosophical principles of Integrative Psychotherapy
 Ruth Birkebaek
We all have difficult clients with whom we feel uncomfortable and stuck. No technique or method seems to be good enough when working with difficult clients. They may trigger our own script beliefs. Such clients stimulate various questions: How can we use our countertransference to help our "difficult" clients? How do we make therapeutic-contact with these clients? How can I "be me" in contact with them? How can we create a therapeutic relationship that will be healing for them? The workshop will be experiential with an opportunity to learn how to apply the Philosophical Principles of Integrative Psychotherapy into practice, and to talk about one's own feelings and experiences in a reflective environment.
Ruth Birkebaek MD is a Certified Integrative Psychotherapy Trainer & Supervisor (CIIPTS), a Certified Transactional Analyst, a provisional Trainer & Supervisor (PTSTA) and a UKCP registered psychotherapist based in London. She provides training courses of Integrative Psychotherapy.
Working with Trauma - Within the Transference - Utilising Compassion, Hope & Forgiveness
Amanda Onewueneme
Working with traumatised clients means understanding explicitly where you end and your client begins, blurring of this boundary allows for transference-based transactions to go unchecked and the possibility of therapeutic errors.
In the spirit of compassion, hope and forgiveness we will look at the important role of transference in conveying meaning in the therapeutic relationship.
My session explores how to make the best use of transference in all of its guises. This is an interactive session incorporating group work, narrative and discussion.
Amanda Onewueneme lectures part time in counselling skills at Manchester Metropolitan University and also has worked in private practice for twelve years with clients whose traumas have imprinted their personality.
How compassion, hope and forgiveness can transform the client's inner negative self-objects and his shame linked to survival reactions
Petra Tekavec
An attuned, present, validating and caring therapeutic contact is at the heart of Integrative Psychotherapy. Compassion, hope and forgiveness are facets of a relationship that can have a very powerful and positive impact on the client's inner transformation: negative self-objects in a form of a critical parent or inner saboteur will be softened, and consequently, the client's sense of self, esteem and inner security will evolve positively. Furthermore, a client's shame linked to his survival reactions will diminish and make space for self-acceptance. A workshop will encourage us to think of our countertransference, how are we as therapists blocking or embodying compassion, hope and forgiveness in our work with clients.
Petra Tekavec holds a bachelor's degree in Psychology and a double Master degree in Psychological Counseling from Columbia University, New York. She has become a Certified Integrative Psychotherapist in 2017. Petra has been living and working with culturally diverse clients in the USA, Romania and France in the field of Counseling, Organizational Development and Psychotherapy. She has recently repatriated back to Slovenia and works in private practice.
A directional framework for psychotherapy: Contributions to and from transactional analysis
Mick Cooper
In recent years, Mick has been working to articulate a 'directional' framework that can integrate concepts and practices from across the psychotherapy field.
The framework starts from the assumption that human beings are forward-moving, intelligible agencies; but that problems can arise when people's 'directions' come into conflict, or when they are not effective at moving towards their higher-order desires and goals.
This workshop will introduce the directional framework both conceptually and experientially: giving participants an opportunity to explore their own directions in life. It will then look at the relationship between this framework and TA theory and practice: Both how TA can contribute to this approach, but also what it may take in terms of developing more integrative ways of thinking and working.
Mick Cooper is Professor of Counselling Psychology at the University of Roehampton, where he is Director of the Centre for Research in Social and psychological Transformation (CREST).  Mick is a chartered psychologist, a UKCP-registered psychotherapist, and a Fellow of the British Association for Counselling and Psychotherapy (BACP).
Mick is author and editor of a range of texts on person-centred, existential, and relational approaches to therapy; including Working at Relational Depth in Counselling and Psychotherapy (2nded., Sage, 2018, with Dave Mearns), Pluralistic Counselling and Psychotherapy (Sage, 2011, with John McLeod), and Existential Therapies (2nd ed., Sage, 2017).  Mick has led a series of research studies exploring the processes and outcomes of humanistic counselling with young people.
Mick is the father of four children and lives in Brighton on the south coast of England.
Compassion – Hope – and Forgiveness - Within the Therapeutic Relationship
Jocelyne Quennell and Judith Anderson
"Compassion is the Physicians Mentor" C.G Jung
This experiential workshop is an opportunity to use creative and relational approaches to explore the themes of the conference. Each individual participant can bring their own history of experience of wounding in relationships with self and others, offering opportunities to engage in depth through images and metaphors, memories and feelings, emotional communication, reflection and dialogue.
The afternoon aims to support participants to enable exploration, promote discovery and encourage the integration of theoretical knowledge, personal process and professional practice. Each person can work at the level and depth that is comfortable for them and in accord with their own insights, perspectives and developmental needs. This workshop will encourage awareness, reflexivity and dialogue and no previous experience of the arts is necessary.
Jocelyne Quennell is a humanistic and integrative, arts-based psychotherapist and drama therapist, former Principal of the Institute for Arts in Therapy and Education IATE and a Fellow of the United Kingdom Council for Psychotherapy UKCP. She has thirty years of experience working therapeutically with adults and children in health, education and social care in independent, statutory and charity sectors. She has always been committed to increasing access to therapeutic approaches, particularly for those suffering from adverse childhood experiences, young people, older people, families, communities and organisations with the challenges of equality, inclusivity and diversity at heart and in mind. She has an MA in Jungian and Post-Jungian Studies and is inspired by the application of the arts in creative and relational approaches to wellbeing. She is currently the Director of the Wellbeing Faculty at IATE.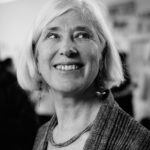 Judith Anderson is a retired Consultant Psychiatrist, still practising as a UKCP Psychotherapist. Her Research MA  in psychoanalysis was on Forgiveness in the Consulting Room and was an in-depth multimodality investigation into this important topic.  Her main focus now is the psychology of the Climate Crisis and she is web manager for Climate Psychology Alliance.
Saturday Afternoon Workshops
Forgiveness  - After The Affair
Ian Tomlinson
One of the most challenging areas of work with a couple is repairing the damage created by an affair.  Unfortunately, it's also one of the most common issues that we as couples therapists have to deal with.
In this workshop, Ian Tomlinson will briefly explore why people have affairs and then deliver a three stage plan to help you work with them.
The workshop will draw on Imago Relationship Therapy Theory and Ian's extensive experience as a practicing couples therapist.
Ian Tomlinson PTSTA (P) is a psychotherapist, supervisor and trainer.  he is one of a handful of Advanced Imago Relationship Therapists in the UK and also delivers training in couples therapy and Acceptance and Commitment Therapy to other therapists and to the NHS.
Listening to the Language
Kathleen Carroll
Is it really possible to shift from impasse to awareness through the use of a poem to express what seems inexpressible? To get at the essence of the client's phenomenological experience? To bring light to the darkness?
Thomas Ogden invites us (as readers) to "listen to the listening" (The Music of What Happens in Poetry and Psychoanalysis), Jeremy Holmes has also written about how the use of literature can deepen our understanding and enhance empathy in our work with clients, (The Therapeutic Imagination) and Heward Wilkinson, author of The Muse as Therapist, also advocates that therapy is poetry; poetry is therapy! But what does this all really mean and how can it be helpful to us as therapists?
This workshop will creatively explore voice, curiosity around language and consider how we listen to the listening, through the medium of poetry, and literature.
It will consider how listening to a poem and how it "lands" with us, can support a greater understanding of inner life, our own and our clients and in doing so deepen our contact.
No experience of poetry is necessary to attend this workshop – though doing so, comes with the warning  -  poetry can seriously improve your health!
Kathleen Carroll is a Gestalt Therapist. She is also a qualified Social Work Practitioner and Integrative Counsellor. She has a private therapeutic practice in York and also works as a Child and Family Therapist. She delivers Training in a variety of organisations. She has previously presented conference workshops in Europe on theoretical areas such as attachment and affect regulation.
Kathleen is interested particularly in the relationship with the self, inner life, and creative process and the impact this has on our capacity for growth.
 Addiction and Attachment - A Whole People Approach
Andy Ryan and Angie Carr
In our last conference in Manchester Angela and I presented a workshop on trauma bonding and addiction. To follow this up we are offering a workshop on the holistic approach to addiction with reference to personal journeys, systemic experience and the whole community approach.
In the workshop we will take time to explore ideas and themes from our book and current thinking around the role relationship and attachment play in the creation, maintenance and healing process for people and communities seeking to break the cycle of addiction.
We will share experiences from our lived and field experiences with an ambition to develop a space for discussion and process around the collective thoughts and feelings of everyone in the session.
Whilst we have evolved our own thoughts and feelings on the subject of addiction we are hoping that with participation this workshop will be a safe place for people to express, challenge, share and develop awareness of addiction as an adaptation using our topic points as a base for this discussion.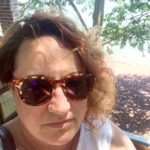 Angie Carr As the daughter of an alcoholic my life and attachments have been impacted by avoiding and/or adjusting contact with self and others to regulate how I fit in the world. I have been working therapeutically for 23 years now and work as a psychotherapist, supervisor, trainer and organisational consultant in the NHS and private practice, at home and in Europe. I have worked in the fields of trauma, sexual violence and addiction for over 15 years and firmly believe that addiction is best understood when viewed through the developmental lens of attachment disorder.
Andy Ryan   I have specialised in the addiction field for over 14 years. My journey began many years ago with my own problems with drug and alcohol dependency. Whilst on the journey to rebuilding my life I developed and held a curiosity in understanding more about the nature of addiction and recovery. I have co-written research on  the importance of relationship in addiction and recovery,  and have presented workshops across the UK and in Europe. I am a UKCP integrative psychotherapist and an area manager of addiction treatment services for a national charity. My work has offered me chance to work front line as a therapist, manage services, mobilise new services and now oversee the strategic and co-production of many addiction treatment service contracts.
A therapist visits another world
Peter Flowerdew and Richard Hall.
Peter Flowerdew and Richard Hall share their insights into creating mutual understanding and dialog between the experiential world of Aspies and the world experienced by the neurotypical majority – using and stretching the models of TA to translate the experience of each into the world of the other.  The creation of Aspie-TA alongside Neurotypical-TA provides a new dimension to therapy and is relevant to all fields of application.
Strangely enough, TA, and other therapies, have assumed a 'standard mind'; the Neurotypical. Working with clients on the Autistic Spectrum requires a reframing of theory and technique: from ego-states to Script system – it is all different in the presence of Mindblindness; the attenuated quality of empathy that a characterises Autism.  TA is now a neurodiverse model, developed in therapy and applicable to all fields.
Peter Flowerdew: Peter has a private practice in Bristol, UK, with a focus the quality of relationships that clients have experienced, or seek to experience.
Aware of the significance of early relationships, he formed a charity that providescounselling and psychotherapy to people between the ages of 9 and 25; and now also trains and supervises counsellors and psychotherapists.
He is the head and founder of Contact Point, a UKATA Registered Training Establishment.  For the past five years he has been developing and providing therapy to children and adults with a diagnosis of Asperger's or strong traits of that syndrome (Aspies).
Peter has produced a series of workshops to facilitate understanding and communicational between Neurotypicals and Aspies.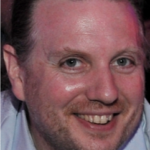 Richard Hall: I have been diagnosed (in my forties) with Asperger's Syndrome and I have also trained in Transactional Analysis, in different places over the past 15 years. My experiences of getting, and advising authorities on, the appropriate support, and of engaging with employers, the bureaucracy of statutory agencies, has been very mixed, and at times shocking to someone trained in and holding the values of TA. I hope that sharing what I experience in an NT world, using the language and models of TA will support increased dialogue and mutual understanding and acceptance, to the benefit of both the NT majority and the Aspie minority.
Identity and the Matrix: Transcending rigidity in the service of Homonomy.
Mo Felton
The greatest threat to our communities, country, and world is the loss of hope due to the destruction of trust in those who are elected to lead and protect us.
In this workshop I will illustrate an integration of several TA and other modality theories into a universal map and tool for personal, professional and spiritual development.
The Identity Matrix facilitates an understanding of the dynamics of development and how to recognise those fractals of self similarity that emerge at different scales.
Influences include the neuroscientist Dan Siegel and the writing of Brene Brown.
There will be space for exploring case studies and personal reflection.
Mo Felton MSc. (TA Psych.) TSTA (P) CTA (P) trained originally with Relate Marriage Guidance and has worked for 35 years with families children and young people in care. For 20 years she was a consultant to a children's home and a residential school where she provided assessment training and supervision for staff teams, and for several years she was a TA trainer at MIP.Mo has developed an integrative tool for TA "The Identity Matrix" which has been published in The Transactional Analyst and as a chapter on TA in Restorative Theory in Practice edited by Belinda Hopkins and published by Jessica Kingsley. She also runs a busy private therapy supervision and training practice in Polesworth, Tamworth.
Mindfulness as an ally to self-compassion
Melita Košak
In this workshop we will be addressing self-compassion in the light of psychotherapist's self-care. How we relate to ourselves is also connected to how we relate to others which puts self-compassion into the core of therapeutic relationship. Our ally in the role of connecting us to the compassionate self can be mindfulness.
We define mindfulness as paying attention to the present moment-to-moment experience. But it is not »just« about paying attention, it's also about »how« we pay attention. The attention we try to foster is compassionate, curious and kind.
Today many different researches show that practicing mindfulness increases empathy and compassion for others and for oneself, which affirms that when we practice mindfulness, we are simultaneously strengthening our skills of compassion. Theoretical conclusions will represent the basis for the experiential work which will include mindfulness practices, exploring your own capacity for self-compassion and practical exercises directed to self-compassion development.
Melita Košak is a psychologist, a certified Transactional Analytical Psychotherapist (EATA) and mindfulness teacher. She is working with clients in individual psychotherapy at the Institute for integrative psychotherapy and counselling as a psychotherapist and is the head of the Centre for Research and Development of Mindfulness.
For the past 12 years she has been organizing Mindfulness-Based TA programs at the institute and has been leading the groups that are included in different programs (Integrated Stress Management Program and Advanced Teacher Training Retreat). In her work approach she combines transactional analysis and mindfulness.